The Sire of Lunar's litter is our charming, willing and very eager young dog, Remus (Mastamariner Remus). Remus is a dog with a sense of humour, people oriented character and wonderfully keen to please, he has excelled in training and recently succeeded his father in the very important role of customer relations manager for Training 4 dogs. In this capacilty Remus is responsible for working with temperamentally challenged dogs, fearful dogs and dogs that simply don't trust other dogs. He also carries out character and behavioural assessments for Training 4 Dogs and for the Kennel Club Good Citizen Dog Scheme for which he holds the Gold Award.
---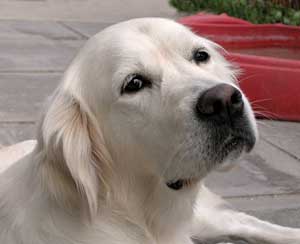 Mastamarer Sea Harrier
Jet - Lunar's Mother,
---
Lunar's mother Jet was the softest of all our girls, blonde in every way, she never needed to be clever or accomplished in training, it was more than enough that she loved withour question or hesitation, trusting and everyone, tolerating everything and adoring every puppy no matter whose it was or what naughtyness it was perpertraiting. Jet was the perfect Mother, doting aunt, faultless companion and trusted friend. When she died suddenly and without warning in mid 2012 she left a huge hole in our lives and remains missed by all of us, canine and human. New generations of puppies will be the poorer for having never met the peerless Jet.
We expect these puppies to have the same very gentle, loving natures and eager and willing attitiude as their parents. Both Severus and Lunar have outstanding training apptitude and we anticipate the puppies will be equally responsive to kind, consistent and gentle instruction.
---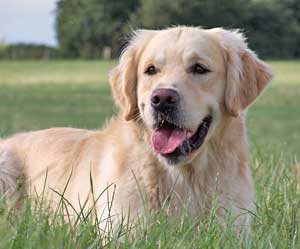 Mastamariner Captain
Lunar's father
---
Lunar is a daughter of our gorgeous Captain (Mastamariner Captain) the big man of the boys dorm and the leader of the pack. Captain has never spoken unkindly to anyone, never grumbled and only showed his teeth to have them cleaned. He is kindness personified, a devoted, gentle companion, a loyal friend and a true solemate. His children, grandchildren and great grandchildren are a huge source of pride and pleasure to us.
---
---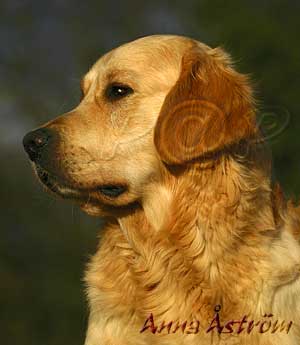 Severus
Mastamariner Potion Master
Remus' father
---
Severus is Remus' father who until his recent retirement was our chief training dog and temperament tester. Remus has inherited his father's robust and accomodating temperament.
---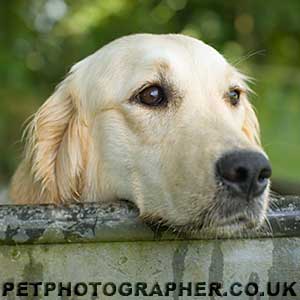 Pagan
Mastamariner Morse Code
Remus' Mother
---
Pagan is Remus' mother, a challenge in the nicest possible way! Clever, eager, always one step ahead, loves everyone human or dog and full of fun. Remus has all her qualities with a with perhaps a lilttle less mischief in the mix.
---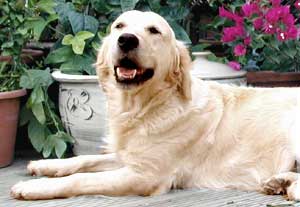 Murprila Magic Moments of Mastamariner
Magic - Remus' Grandmother,
---
As with all our litters we breed for temperament first, coupled with health, excellent conformation and the true old fashioned Golden Retriever character. This is a litter planned with temperament, character, working ability and old fashioned breed type in mind.
---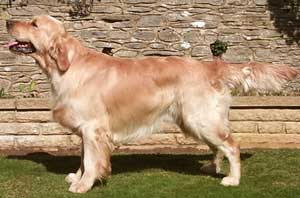 Pinecrest Forest Rambler
Russell - Severus' father
---
We confidently expect happy, willing, gentle, sociable, utterly dependable and very people oriented puppies with excellent conformation and character.

---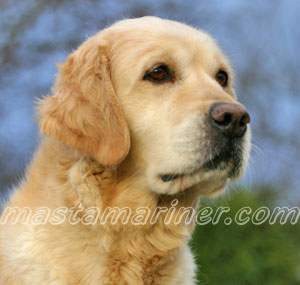 Bedeslea Evening Primrose of Mastamariner
Primrose
- Lunar's Grandmother,
---
Our puppies are be raised in our home in a, stimulating, loving, clean, safe environment, they will be Kennel Club Registered, Microchipped, eye tested, health checked, thoroughly wormed, insured, socialised with dogs, adults and children and very well cuddled!!
---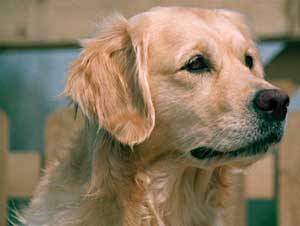 Mastamariner Gullviva
Isis - Lunar's Grandmother,
---
We offer unlimited advice and help to our new puppy owners both before and after puppy goes home and we always take back any puppy or dog, of any age, that we have bred who, due to changed circumstances cannot be kept.
---
Please note that;
WE DO NOT EXPORT OUR PUPPIES OR ALLOW OUR PUPPIES TO BE EXPORTED.
---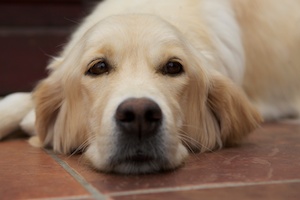 Lunar relaxing
---
We are not commercial breeders, we care very deeply about the homes in which our puppies will live. Before enquiring about puppies please read the conditions on the puppy page of our web site very carefully, we are very choosy about the homes in which we place our puppies.
---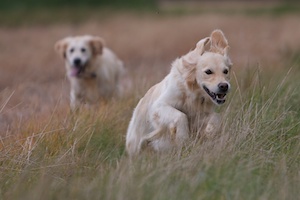 Lunar with her aunt Flax
---
We only allow our puppies to go to loving, permanent homes with daytime company and lots of fun and affection. We only consider homes where children are older (at least 12 years or above) so that there will be time to be dedicated to the care and nurturing of a new family member and where a puppy will valued for as an individual. We favour homes that have previous experience of dog ownership and who understand the time and commitment needed to fullfill the expectations and needs of a young dog.
---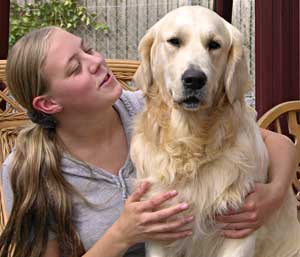 Severus (Remus' Father) with his adoring Johanna
---
Please note that we do not sell puppies as potential show, working or breeding "stock" and all our puppies are registered with breeding and export restrictions to protect them, we do not make exceptions to this rule and do not undertake to lift these restrictions.
---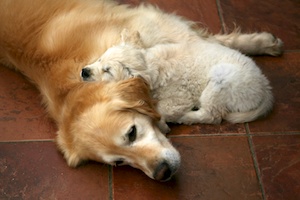 Remus with Grandad Captain
---
Lunar and Remus both have excellent hip scores, each being a fraction of the breed average (breed average is 19 in total and the lower the score the better);
Sire (Remus) hips 3:3=6,
Dam (Lunar) hips 3:3=6
Both parents have clear eye certificates.
---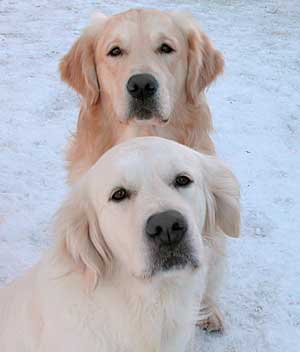 Captain and Jet
Lunar's Parents
---
Remus and Lunar were both litter screened (eye tested as pups together with their respective litter mates) for MRD at 7 weeks of age, both they, and all their siblings were passed as unaffected by the condition.
These puppies will be eye tested before 8 weeks of age.
We expect the puppies to inherit their parents' superb temperaments, confidence, biddable natures, kind and gentle dispositions and eagerness to please.
---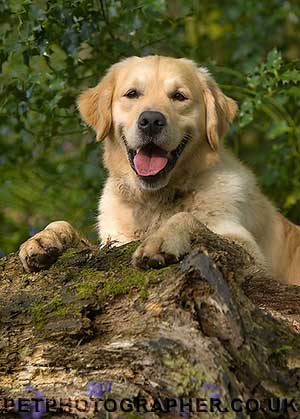 Mastamariner Captain
Lunar's Father
---